We have mentioned 5 key things considering which can help you find the best SEM and SEO services.
1. Consider analyzing the company's specialties:
When looking for different SEM and SEO services, you should always ask them if they specialize in any specific industry, location, or service line. You want to work with an SEM and SEO company that practices what they preach.
Therefore, while searching for the Sem services in Gurgaon, look if they show up highly in search results, have qualitative content, a team of professional writers, a well-organized website, and many other things. One of the best qualities of a professional SEM and SEO Gurgaon company is that they provide the same qualitative results for your company as they would for themselves.
2. Check for online reviews and testimonials:
The best way to know if the specific Sem services in Gurgaon are appropriate for your business or not is to go through their past projects. Online reviews mentioned by the past customers act as a reliable source to know about the quality of the company promising to provide efficient SEM and SEO services.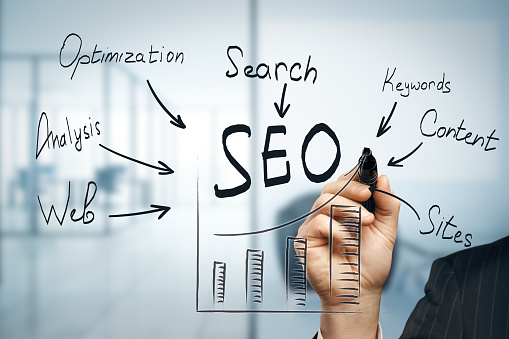 You can visit either the company's official website or can browse Google, Facebook, and portfolios of digital agencies including clutch, Uppity to find the reviews and other detailed information about different SEM and SEO companies you have shortlisted.
Testimonials act as a great way to discover the satisfied customers of a particular SEM and SEO Gurgaon company. You should definitely consider checking these testimonials because these are given by the people just like you who were also looking for appropriate SEM and SEO services at one time.
3. Research the ethics of the company:
This point acts as one of the most important factors that are to be considered before getting the SEO and SEM services from a particular company. Although LinkedIn might be your one-stop shop to collect the information required to analyze the ethics of the company, you should consider evaluating the leadership team and members of the SEM and SEO team to know about individual backgrounds. In case you know anyone working in your preferred company, do contact the same person to gather necessary information about its professionalism.
4. Collect references:
Another critical thing to consider when searching for a company providing professional SEM and SEO services is to collect references. Just contact the shortlisted Sem services in Gurgaon and ask them for the websites they have worked on in the past and make the list of the same. Do your homework and then make calls to the owners of the listed websites to make sure that you are being delivered accurate and reliable information about the services provided by the shortlisted companies.
5. Go through the portfolios and case studies:
Before you hire any particular company offering SEM and SEO services, always look at the specifics of what they have done for their clients in the past. Ask the shortlisted SEM and SEO Gurgaon companies to provide you with their portfolios and case studies so that you can easily get a sense of their working style and what types of results are actually being delivered to their clients. Also, you can get to know if they are capable of integrating other services with their SEM and SEO such as PPC (pay-per-click) campaigns, web design, social media, and many others.
The above-mentioned points can prove fruitful for your research. But before you start searching for professional SEO and SEM services, know about the requirements of your business and website.
more information- https://www.bedigitech.com/
https://ext-5721629.livejournal.com/6572.html
https://digitalagency-bedigitech.blogspot.com/2021/12/finding-best-sem-company-gurgaon-to.html
https://digitalagency-bedigitech.blogspot.com/2021/12/digital-marketing-agency-gurgaon-why-is.html
https://digitalagency-bedigitech.blogspot.com/2022/01/seek-up-support-with-seo-agency-in.html
https://digitalagency-bedigitech.blogspot.com/2021/03/get-customized-seo-plans-for-better.html
https://digitalagency-bedigitech.blogspot.com/2021/04/digital-marketing-in-india.html
https://digitalagency-bedigitech.blogspot.com/2021/05/try-and-bring-on-your-business.html