In conventional advertising, paid advertisements are sometimes used to promote products or services. SEO is the process of enhancing a website or product's ranking on Google. The main difference between SEO and paid advertising is that SEO involves "organic" ranking, meaning you do not have to pay to be on that page.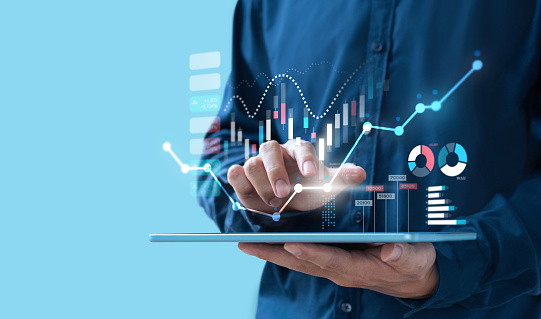 Search engine optimization involves optimizing a piece of online content so it shows up higher on search engine results pages when someone searches for it. Think about it this way: If someone searches "how to make pizza" into Google, they're looking for the recipe, ingredients, and instructions on how to make it. If you wrote an article about how to make pizza, you'd want people to find it.
In fact, there are dozens of websites that offer pizza recipes, which is why search engine optimization is so important. Let's break it down even further: Most online searches begin with a search engine like Google. You need to know how search engine optimization works before you can optimize your content for ranking higher in the search engines. This article will help you understand how search engines operate in order to optimize your content for ranking higher on Google and getting more eyeballs on your posts. Opt for an SEO Company in India to get visible.
Core Elements of SEO: On-Page SEO and Off-Page SEO
On-page SEO and off-page SEO are both equally significant paths in search engine optimization (SEO).
On-page SEO is all about creating high-quality content to increase your ranking. This means incorporating relevant keywords into your content and pages, producing high-quality content regularly, and making sure your meta tag and title text is well-written and contain relevant keywords.
A lot of the work that goes into off-page SEO depends on building relationships and developing content people want to share. Although this requires a lot of work, it is vital to the success of your SEO campaign.
Black Hat Vs. White Hat: SEO Strategies
Using sneaky techniques such as keyword stuffing and link scraping to rank quickly is known as "black hat SEO." People who utilize black hat SEO often use sneaky tactics such as this. While it might work in the short run and get you some organic traffic, in the long run, Google will penalize and even blacklist your site, so you will never rank. On the other hand, white hat SEO is the way to build a sustainable online business. When you use this SEO approach, you'll be focusing on the audience that matters most to you. You'll give them the best content you can and make it easy to access by following search engine rules. Get an SEO consultant in India for success for your organization.
Duplicate content: Some people try to rank for a keyword by duplicating content on their website many times over again in order to use this keyword. Google penalizes websites that do this.
Undetectable text and catchphrase stuffing: Quite a while back, a dark cap technique was to incorporate a huge load of catchphrases at the lower part of your articles yet make them a similar shading as the foundation This procedure will get you boycotted rapidly. The equivalent goes for stuffing in watchwords where they don't have a place.
Shrouding and diverting: In regard to diverting, there's a good and bad method for doing it incorrectly is purchasing up a lot of watchword-rich spaces and guiding all the traffic to a solitary site.
Poor connecting rehearses: Going out and buying a Fiverr bundle promising you 5,000 connections in 24 hours isn't the correct manner to construct joins. You want to get joins from applicable substances and destinations in your specialty that have their own traffic.
visit us – https://www.bedigitech.com/